Whether you've been watching your aging pool deteriorate, or you've recently purchased an older property with an out-of-commission pool, professional pool renovation services can breathe new life your pool. For more than 35 years, Jackson Pools has been the trusted pool company in Southwest Florida. In addition to new pool construction and installation, we are proud to offer expert renovation services to home and business owners throughout the area.
OUR COMMERCIAL & RESIDENTIAL
POOL RENOVATIONS INCLUDE: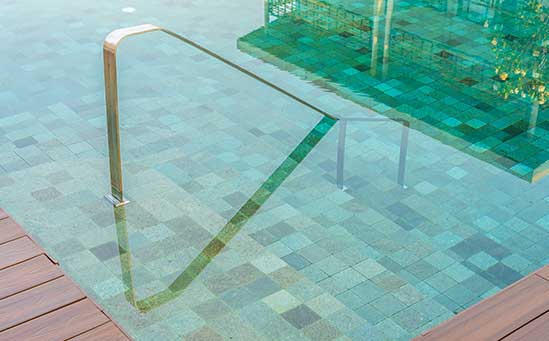 This is one of the most common pool remodeling projects for inground pools. Resurfacing your pool can give it a new – even different – appearance depending on the color and finish you select. It's also a necessary maintenance task to maintain the surface of your pool, prevent staining, erosion, and cracking.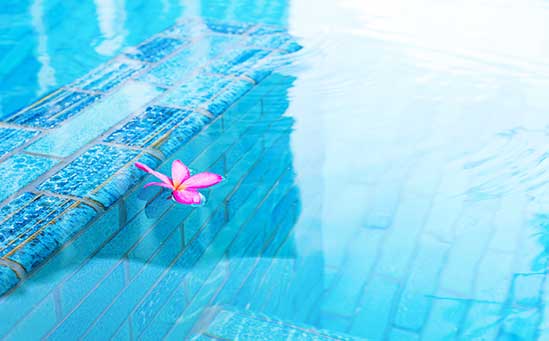 Corroded grout, missing tiles, and dated tile design are telltale signs of an aging pool. Fortunately, tile is one of the easiest things to fix on a pool. Today's pool tile options come in a stunning array of colors and finishes, and it's possible to totally transform your pool with new tile.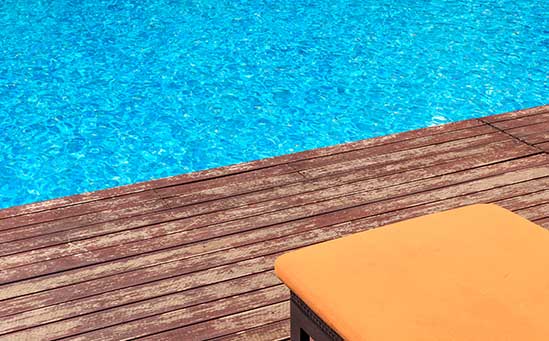 Your pool's coping (the decorative edge that surrounds the pool) and decking are major parts of the pool's system. Cracked concrete, broken coping, splintering wood decking, and dated materials are all a sign it's time for a remodel. Choose from concrete, pavers, natural stone, brick, and even composite decking that looks like real wood but lasts a lifetime.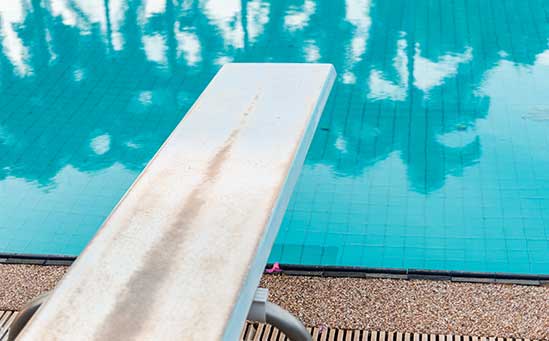 Especially in older pools, equipment will often need to be replaced and updated. Not only to improve function and efficiency, but to bring your pool up to code. This is a great time to select more energy-efficient motors, pumps, and filters, and to install a heater if you didn't already have one.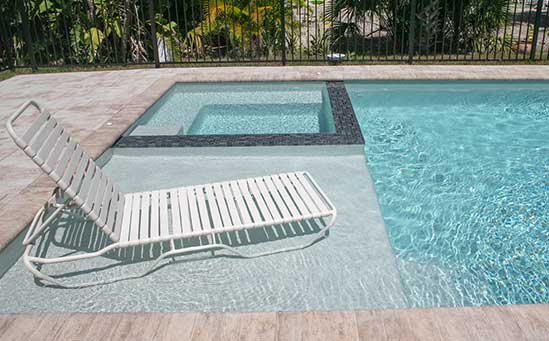 A pool renovation can also give you features you didn't have before, such as benches and tanning ledges, additional stairs, hot tubs, waterfalls, fountains, and rockscapes. You can even change the pool depth and make a deep, older pool more family-friendly with shallow ends.
For more than 35 years, we have been the most trusted pool contractor and renovation company in Southwest Florida. If you're ready to give your aging our outdated pool a new lease on life, contact the Original Jackson Pools at (239) 495-6700 to schedule your free onsite consultation.