WATERFALLS, FOUNTAINS,
ROCKSCAPES & SPAS
WATERFALLS, FOUNTAINS,
ROCKSAPES & SPAS
Adding waterfalls, fountains, rockscapes and spas to your pool design enhances visual appeal, adds value, and increases enjoyment of your outdoor space. At Jackson Pools, we have more than 35 years' experience designing and building commercial, luxury residential, and backyard resort pools with stunning natural elements that wow.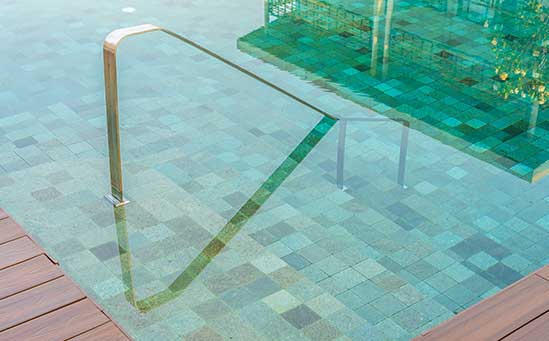 We offer complete spa/hot tub design and construction packages for the total backyard spa experience. Spas can be incorporated into your commercial or luxury pool design with customized seating, jets and lighting. If you are simply looking to upgrade your current spa or hot tub, we offer quick and easy remodeling services to breathe new life into your spa.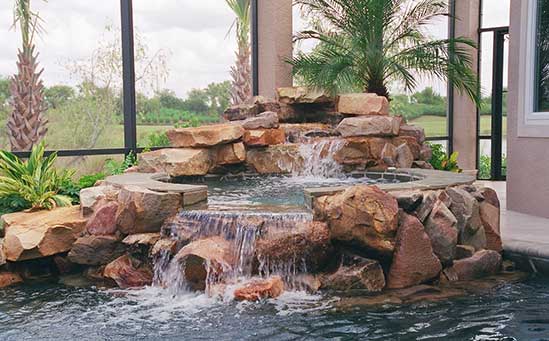 Our team uses ingenuity inspired by nature to create breathtaking waterfalls that many customers have called works of art. Using custom tiles, ornate pieces and unique detail work, waterfalls can be modern and sleek, or appear to be a natural part of the landscape around your pool. Relaxing to listen to and beautiful to watch, waterfalls make an excellent addition to your backyard oasis.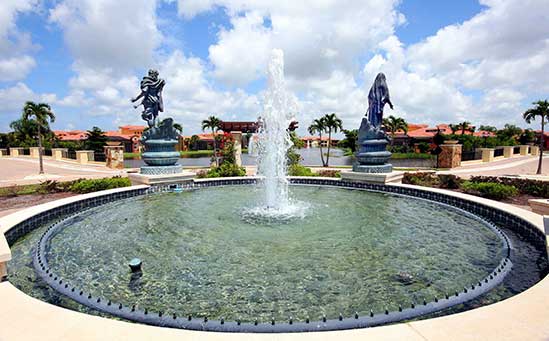 Fountains in and around your pool can be functional, allowing people to stand and swim under them. Or, they can be ornamental, providing ambiance and visual appeal. We have years of experience building custom water fountains for both large community pools and luxury pools in private homes.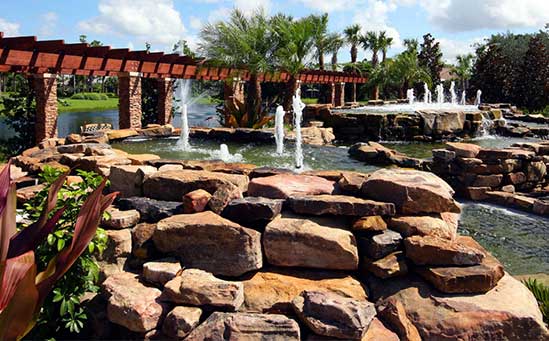 Rockscapes can bring the look of an exotic island oasis to your pool. We specialize in creating custom rockscape designs that look like they're straight from nature, from small rock enhancements to breathtaking lagoons. Rockscapes can create paths around your pool, serve as steps up to a slide, or hide a secret grotto.
For more than 35 years, we have been the trusted pool company in Southwest Florida. Homeowners know that they can count on Jackson Pools to create a stunning backyard oasis their family and guests will enjoy.
Ready to enhance your pool with waterfalls, fountains, rockscapes or a relaxing spa? Contact the Original Jackson Pools at(239) 495-6700 to schedule your free onsite consultation.