Whether you've just installed a new pool, or you want to give your existing pool a facelift, landscaping is a simple way to transform your backyard pool into a beautiful oasis! While the sky's the limit for choosing plants that thrive in our perfect year-round weather, we recommend selecting plants that are mess-free and easy to care for to keep landscape maintenance at a minimum.
Consider these plants for landscaping around your Southwest Florida pool.
Areca Palm
These clumping palms instantly lend a tropical vibe to any pool. Because the palm fronds start growing out further down the trunk, the bush-like shape is perfect for creating a privacy screen. Just be sure to give them plenty of room to groove as they can reach 20′ tall.
Bamboo Palm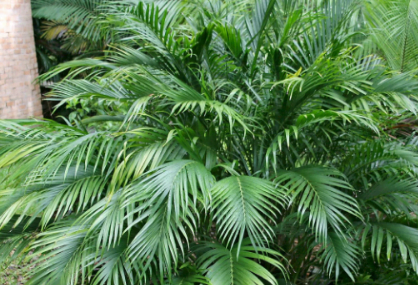 Bamboo may be an attractive landscaping plant, but all the tiny leaves it sheds are lousy for your pool's filter. With a trunk that mimics the look of bamboo paired with traditional tropical palm fronds, the bamboo palm is an ideal compromise. They can be planted in the ground or in large planters as accent landscaping.
Pygmy Date Palm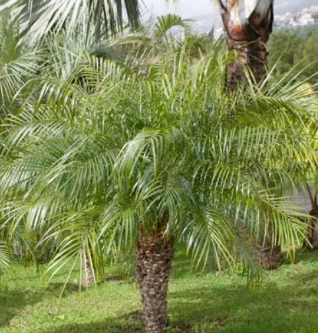 While the "real" date palm is a staple throughout Southwest Florida landscaping, these beasts aren't recommended for pool landscaping as they can grow to 60′ tall. Instead, choose pygmy date palms, which mimic their cousin's iconic features while only reaching about 12′ tall.
Bird Of Paradise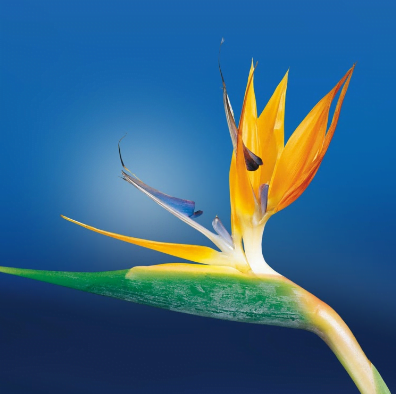 With striking red, blue, and orange flowers and lush green leaves similar to a banana tree, the bird of paradise is a must-have ornamental flower for tropical landscaping. Bird of paradise plants are virtually mess-free and don't shed, making them a beautiful low-maintenance option. Be sure to have a professional install them as the root systems can get unwieldy. Alternatively, they can be grown in large pots.
Hibiscus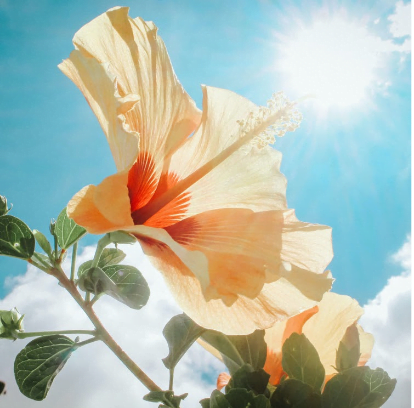 The state flower of Hawaii, hibiscus shrubs tolerate the warm, humid climate of Southwest Florida very well and lend a pop of pink, orange, or yellow to your pool deck. Because different varieties grow well in full sun or full shade, they're a versatile plant for pool landscaping.
Creeping Jenny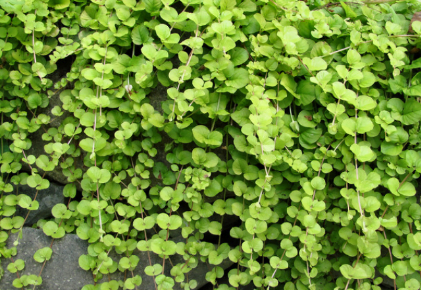 Spring green and slightly gold, creeping Jenny is a hardy ground covering that thrives in both sun and shade. It can be planted in beds around other landscaping, used between walking stones as a ground cover, or used in hanging pots or planters
What NOT To Plant
If low maintenance is important to you, skip any deciduous trees that shed their leaves. Also skip pines and other evergreens as the shedding needles are not only messy, but can wreak havoc on your filter system. It's also smart to skip anything with thorns, including cacti, roses, most agave varieties, and the beloved bougainvillea, especially if you have small children or pets running around the pool deck.
Tall ornamental grasses, while attractive, can become a tangled mess if they're not pruned and maintained. If you do opt for grass, consider arranging it in planters so that you can control the spreading. Also, some ornamental grass can be sharp, so be sure to place them a suitable distance away from the pool deck.
Jackson Pools Is Ready To Make Your Tropical Oasis Dream A Reality
If you're dreaming of sitting poolside amid lush tropical landscaping, first things first – you need a pool! Jackson Pools specializes in both luxury custom pools and affordable backyard resort pools that are perfect for your family. Contact us to learn more about our pool construction process and see how we can make your dream of pool ownership a reality!